Make your own plant hangers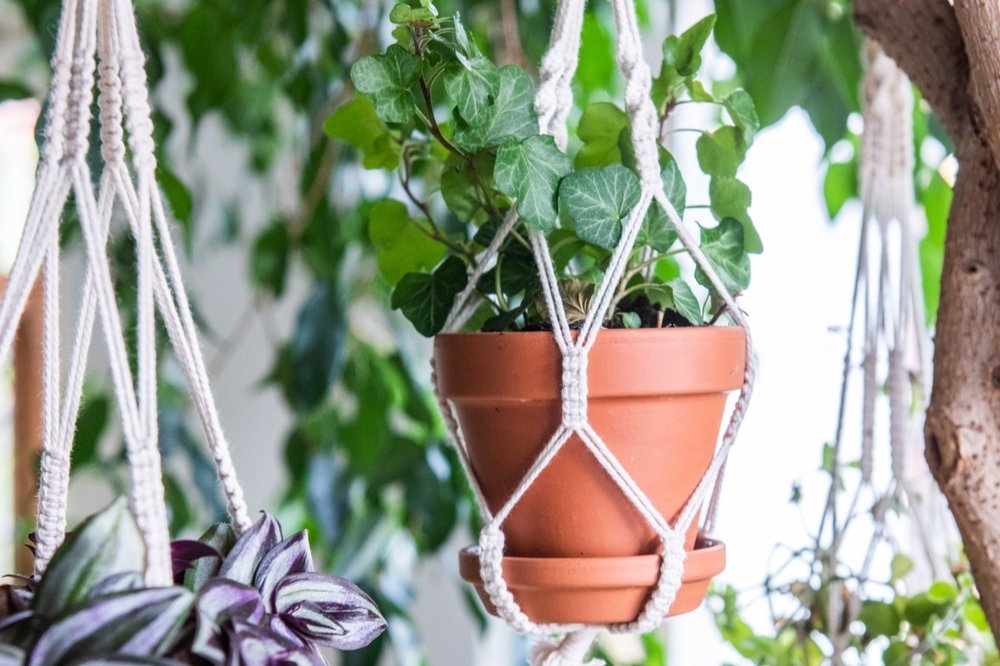 Get ready to make your own plant hangers and welcome even more plants into your home and garden. There are many ways to enjoy plants, and if you are running out of room in your house or outside, it is time to think vertically. Look up and see where you can hang plants from and then get creative with these ways to make your own.
Get a macrame kit and make your own plant hangers
There are many macrame kits available in shops and online that include all of the materials and instructions you need to make a great plant hanger. You can also choose from the size according to your plant pot and the colour of the materials used. It can be quite calming and therapeutic to make, and you'll be satisfied that you made it all yourself.
Use a clothes rail to make your own plant hangers
Clothes rails don't have to be just for clothes! A metal rail can be a great way to show off your houseplants and hang plants in pots from. Standing in a bedroom or your living room it can be an interesting and striking feature and a great way to display and enjoy your plants.
Make your own plant hangers for outside
It's not just houseplants that can take up lots of room, but if you want to fill up your outside space with more plants as well, you can use walls and fences to hang up baskets and fill with your favourite plants. Get creative and make plant hangers from recycled materials you have in the home or garden. Otherwise, grab a new hanging basket and use that instead!
Different ways to make your own plant hangers
A great idea for using inside or outside is to make your own plant shelves that you can hang your macrame hangers and other creative hangers from.
Make six thin wooden shelves of equal length, and attach them all with rope, so they each hang one under the other with enough space on each shelf to hang your plants from. This can be used outside for displays of plants such as Pelargoniums or a shady spot full of Ferns. Inside, take your pick from your favourite houseplants, especially those that trail such as Tradescantia, Hoya and Pothos.
Whichever you choose, think about all of the different materials around the house that you could use. Can old metal coat hangers be made into plant hangers? What about old belts, ribbons and even upturned pots and upside-down plants. You can make something really special and add a touch of your own personality as well.
Check out our trailing plants in store and find your perfect hanging plants.