Celebrate The Season on St Peters Street

As the festive season approaches, we invite you to step into "St Peters Street" our very own magical world of twinkling lights, fragrant evergreens, and glistening ornaments from our exquisite Christmas collection.
Discover a curated selection of handpicked decorations, unique gifts, and seasonal delights on St Peters Street, as well as our spectacular offering of Christmas events, that promise an enchanting experience for visitors of all ages.

Enjoy the magical spirit of Christmas at St Peters, your one-stop destination for all things merry and bright!

Mini Fun Fair
Back again this year, with popular Toy Carousel, Chair-O-Planes rides & more!
Late Night Shopping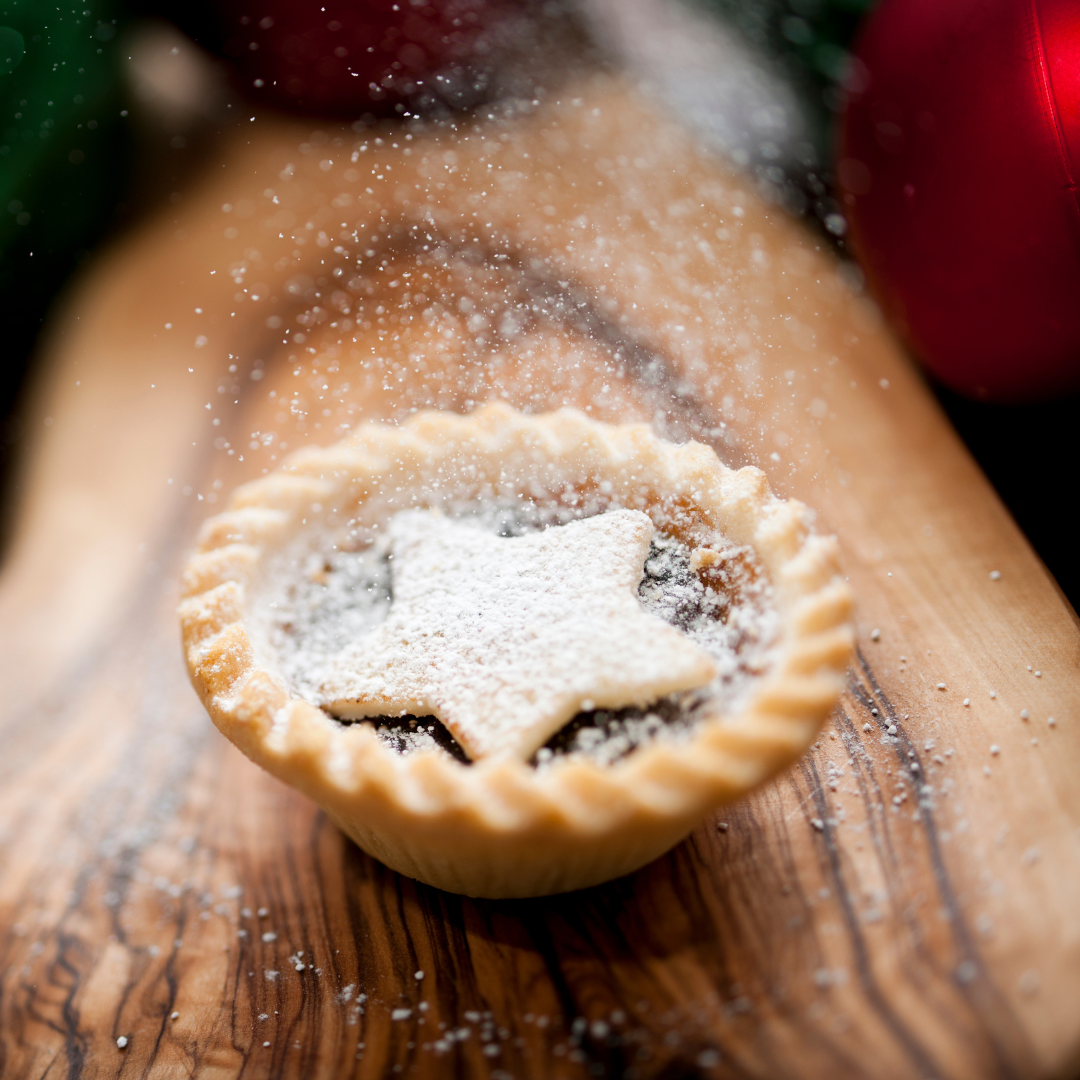 The perfect event to help you get in the festive spirit, includes a complimentary glass of mulled wine!

Christmas Events
There's something for all the family, from Christmas crafts to meeting Santa.
Festive Pony Rides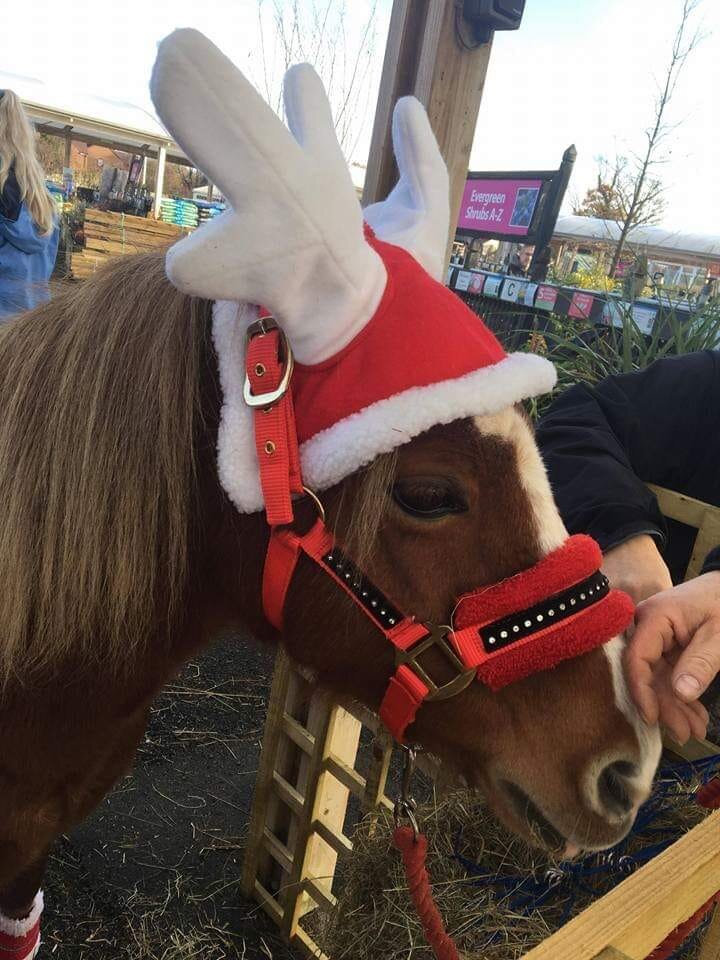 Enjoy the magic of Christmas with festive pony rides around our nursery.

Santa's Postbox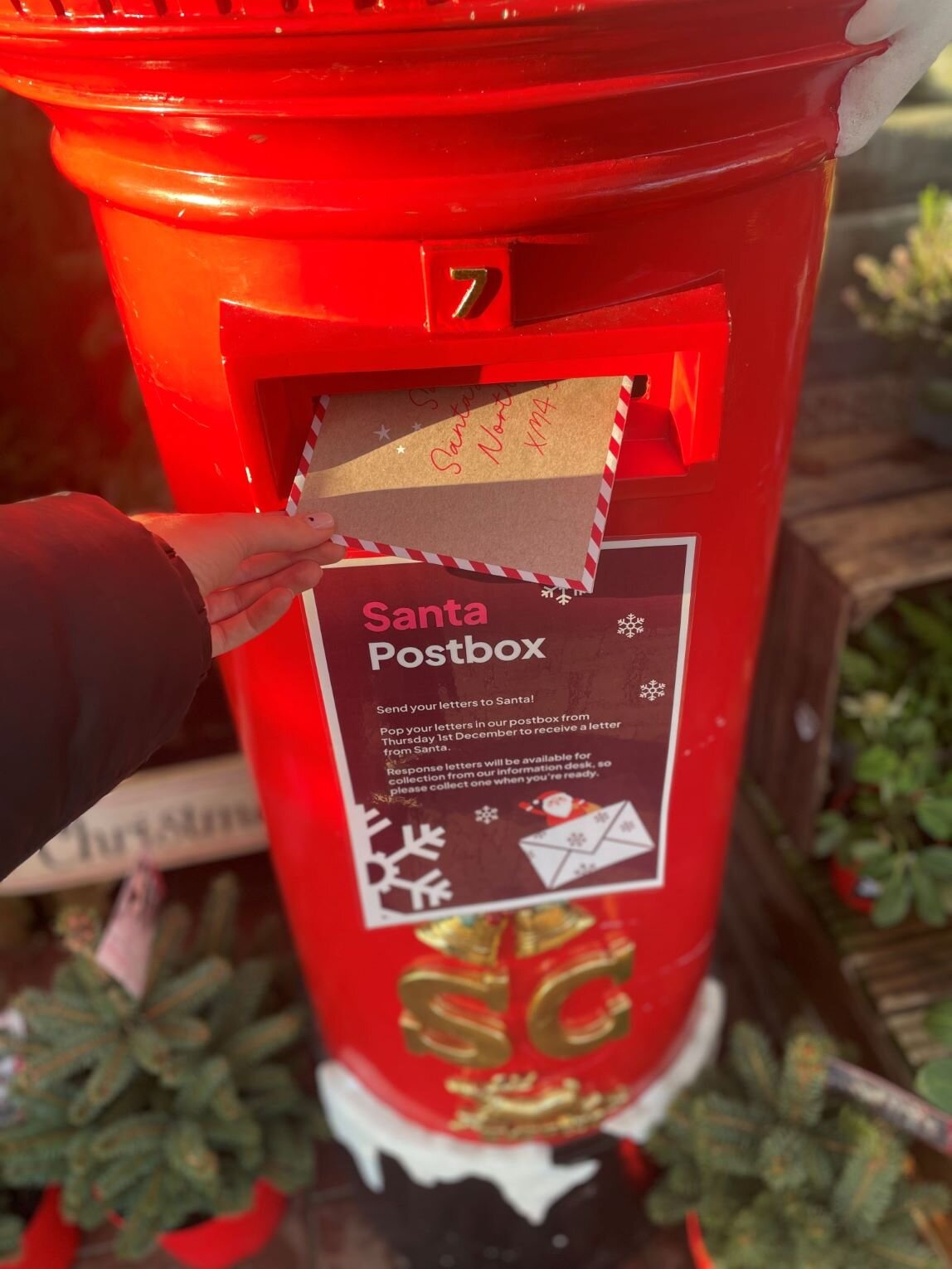 Post your letters at our in-store postbox and we'll deliver them to Santa for you!

Sign Up
Become a member for FREE Today.

Earn Points while you spend and get exclusive Special Offer vouchers.
Our Christmas Collection & Themes
Embark on a journey through St Peters Street, where you'll find an exquisite assortment of carefully chosen ornaments. Discover one-of-a-kind gifts and seasonal treasures.
Three distinctive themes await to transform you into a world of joy and wonder.
Our in-store Christmas collection has something to spark the festive spirit in every heart. Adorn your home with your favourite festive decorations and bring the magic of Christmas to life.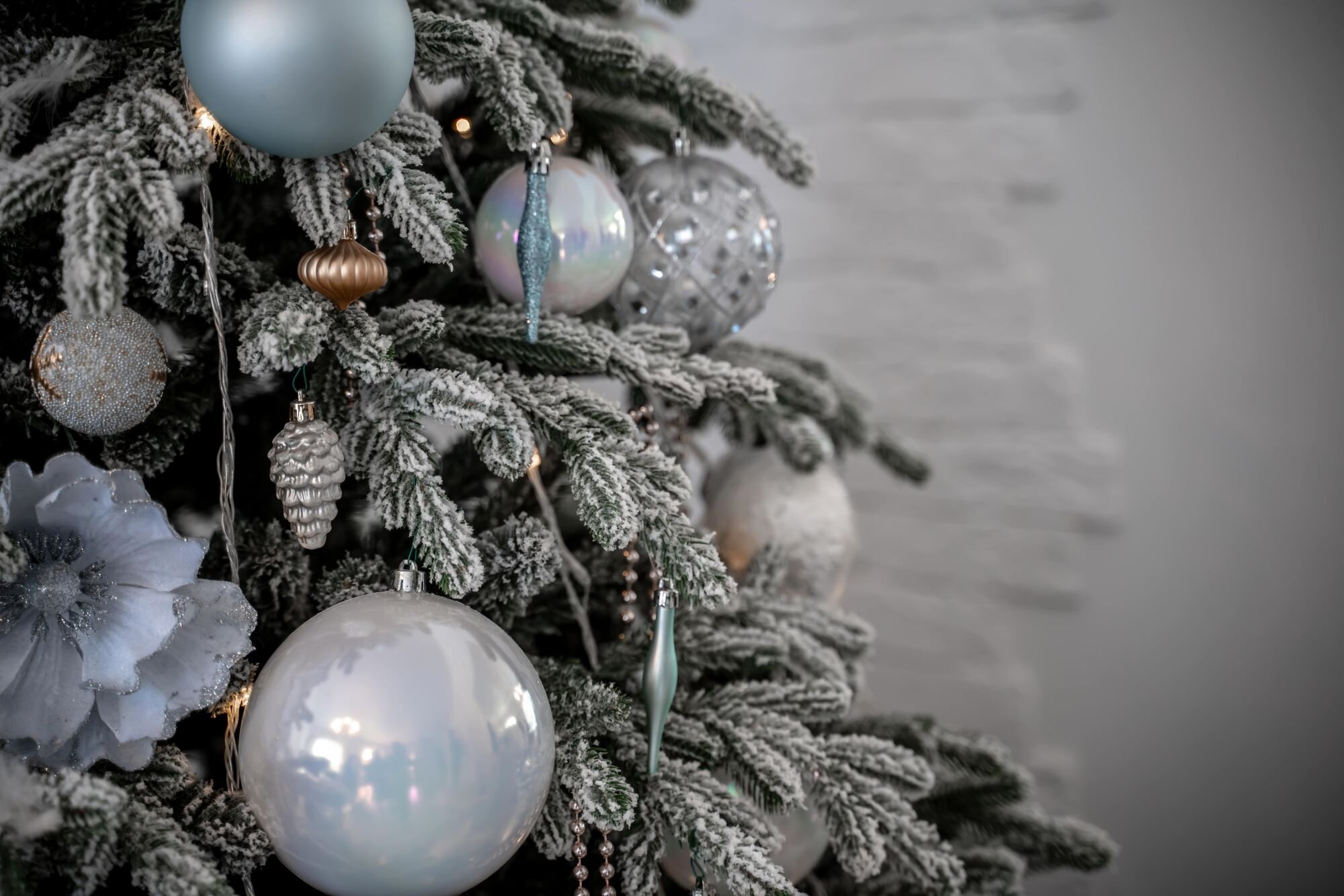 Frosty Pine Cabin
Explore Frosty Pine Cabin, where you'll discover a serene winter wonderland.
Featuring delicate fairies and majestic birds, to evoke a sense of ethereal magic.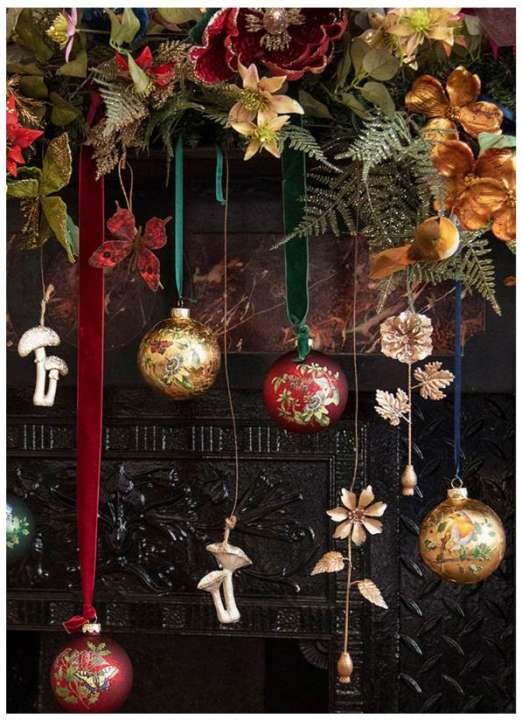 Chestnut Tree Hall
Bring the magic of nature indoors and lose yourself in the enchanting Chestnut Tree Hall.
Where woodland wonders have been sprinkled with festive cheer.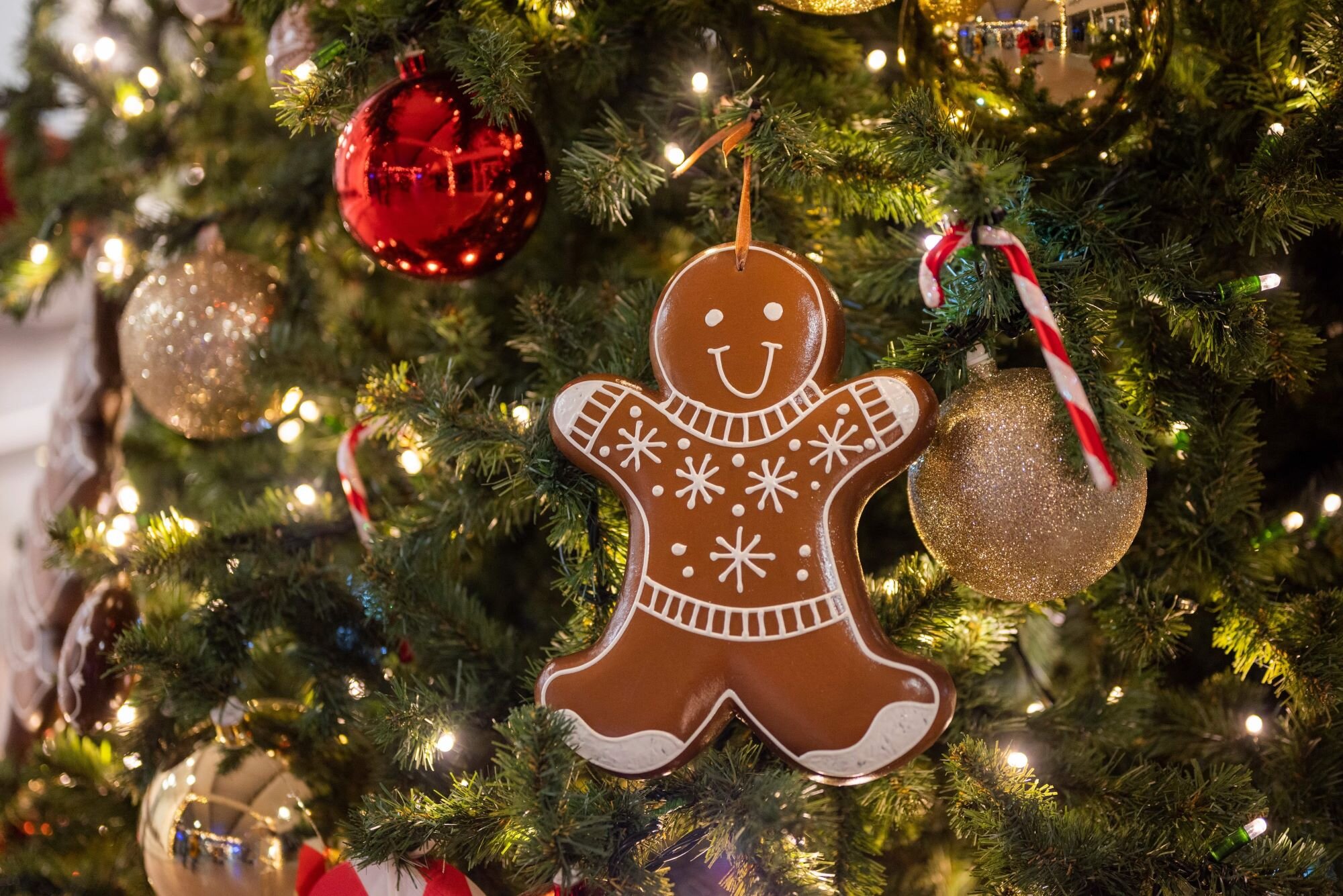 Candy Cane Lane
Wander down Candy Cane Lane and be transported to a time of childhood joy & merriment.
Where traditional and whimsical come together, with playful elements of gingerbread and little toy trains.
Christmas Opening Times


The Garden Centre
Monday - Saturday
9.00am – 6.00pm
9.00am - 8.00pm (on selected Late Night Shopping dates)

Sunday
10.00am – 4.00pm (9.30am for browsing)
The Potting Shed
Breakfast
Monday - Saturday
9.00am – 11.00am (9:30am on Breakfast with Santa dates, see below)

Sunday
9.00am – 11.00am
Lunch
Monday - Saturday
11.30am – 4.00pm
(8.00pm on selected Late Night Shopping dates)
Sunday
12.00pm – 2.30pm
Christmas At Blake's Farm Shop
Festive Foods
In our Farm Shop, you'll find locally sourced festive favourites such as mince pies, cheeses, wines, beers & spirits that will keep you going over the festive season.
Pop in and talk to our Farm Shop staff, who can help you create your very own hamper, the perfect gift for a loved one.
Christmas Hampers
Create your own Farm Shop hamper with Blake's Farm Shop. The perfect thoughtful gift for friends and family.
How it works:
1) Select your preferred hamper size (small, medium, or large).
2) Fill it with locally sourced artisan goods handpicked by you.
3) Our team will expertly pack and adorn it with a bow and tag.
Visit our Farm Shop to craft your unique hamper.
Butchers Hampers
Blake's Butchers is offering a selection of Christmas Day hampers to make serving your gathering even easier. Come in-store to collect your order form or to chat with us about your special Christmas requirements.
Order your Christmas food from Blake's Butchers before the 26th of November to receive £5 off your order.
A minimum spend of £80 applies.
Around The Garden Centre
Mini Fun Fair
Monday 13th November - Thursday 4th January
Back by popular demand, step right up to our Mini Fun Fair! Enjoy the magical spirit of Christmas, twirl on the Toy Carousel, have a go on the Chair-O-Planes, and more! A popular destination for your little ones before embarking on our Light Trail & Santa Experience.
£1.50 per ride (or 4 for £5)
9:30am - 5:00pm Monday - Saturday
9:30am - 3:30pm Sunday
Closes at 7:45pm on late night shopping dates
Mini fun fair will be at St Peters until 4:30pm on the 4th January 2024
Late Night Shopping
The perfect event to help you get in the festive spirit. Tick off your Christmas gift list while receiving festive treats and tasters along the way, including a complimentary glass of mulled wine and a mince pie on arrival. Why not try our Winter Warmer Menu at The Potting Shed Restaurant to finish off your experience?
From 5:00pm until 8:00pm
No booking is required!
Late Night Shopping Dates:
Wednesday 6th December
Wednesday 13th December
Thursday 14th December
Wednesday 20th December
Thursday 21st December
Post a letter to Santa
Bring your little one in-store where they can post their very own letter to Santa. Every one of these letters gets delivered by hand and we ensure every child receives a response from Santa himself. The elves deliver them to our Customer Services desk!
Festive Pony Rides
Pampered Ponies will be back at St Peters for another year in their Christmas outfits. You can enjoy the magic of Christmas with a pony ride around our nursery from 10:00am - 3:00pm, every weekend up until Christmas from the 18th November.
£6 per ride
Suitable for children aged 2 - 12 years old (max weight 7 stone)
Ponies rides are weather permitting so please check back here before travelling.

Farmers Market
Saturday 2nd December, 9:00am - 5:00pm
We are excited to announce that we will be hosting a Farmers' Market in our covered walkways. Take a leisurely stroll through the market and have a browse around some of our wonderful suppliers' stalls, offering an array of products available for you to sample and buy on the day. We'll have everything from:
Chocolates & sweets
Fudge
Bread & bakery items
Beers, ciders & spirits
Cheeses
Chutneys & condiments
Perfect as thoughtful gifts for your loved ones or as a special treat for yourself.
Christmas Events
Our Christmas events are back for another year! Featuring some of your festive favourites, whether you choose to attend one of our workshops or festive experiences you'll be able to step into Christmas with ease.
We've got the classic Breakfast With Santa, as well as our Light Trail & Santa Experience, with new added festivities and treats for you and all the family to enjoy.

Light Trail & Santa Experience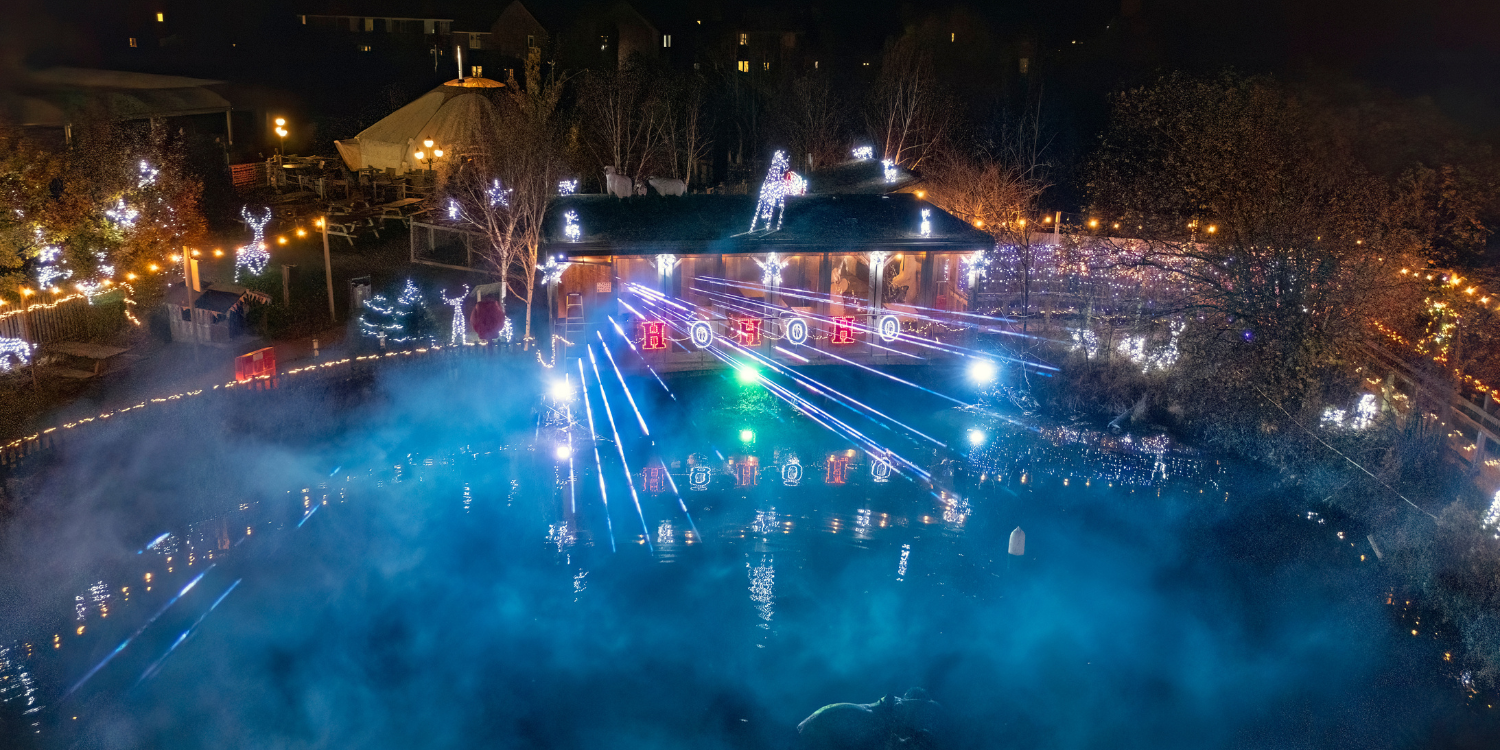 Enchanting lights, treats, & surprises guide the way to a special fireside group meeting with Santa Claus himself.
Quiet Light Trail & Santa Experience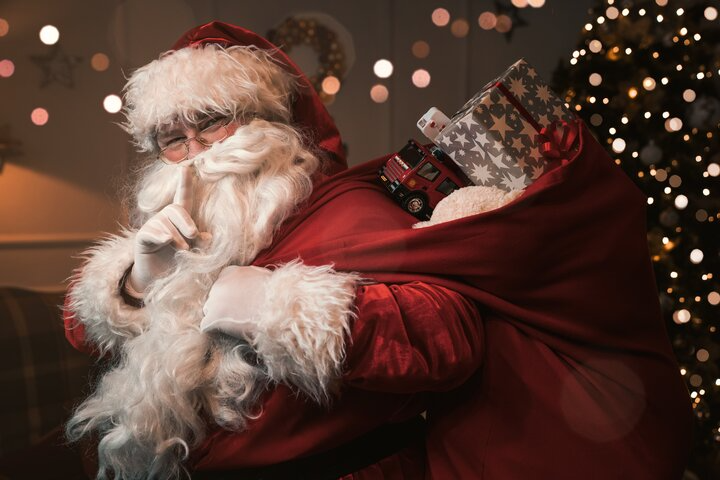 Sensory-friendly sessions of our Light Trail. Smaller half-capacity groups, run without music and without flashing lights.
Breakfast With Santa
Back for another year by popular demand! Various dates are available throughout November & December.