OUR ENVIRONMENT
Here at the St Peters Garden Centre we believe that the environment and the impact we have upon it is extremely important and we are always looking into ways we can reduce our carbon footprint and operate in a more environmentally friendly way.
Planet Mark
We're furthering our sustainability commitment by becoming Planet Mark certified through measuring and reducing our carbon footprint.
Planet Mark is an internationally recognised sustainability certification for every type of organisation, for real estate and for products. A Planet Mark certification recognises continuous improvement, encourages action and builds an empowered community of like-minded individuals who make a world of difference.
In this crucial Decade of Action, we want to ensure that we are a force for good: positively transforming society and the planet by measuring our own impact on the environment.
Over the next year we will be working towards reducing our carbon emissions, and we want to share this journey with our community to encourage others to join us.
Through Planet Mark we are protecting an area of endangered rainforest thanks to Cool Earth; a charity working alongside rainforest communities to halt deforestation. Our pledge through Cool Earth goes directly towards supporting the Asháninka community in Central Peru.
Through our commitment to Planet Mark we are also helping the Eden Project – an educational charity building connections with each other and the living world, exploring how we can work together towards a better future.
Each and every one of you plays an important role in our sustainability commitments, and Planet Mark will help to embed sustainability in our business culture so that we can make continual progress.
We look forward to sharing our sustainability achievements with the wider community. We encourage you to get in touch if you have any questions, suggestions or would like to get involved.
PLANTING TREES
We have planted hundreds of trees around the centre.
Improve air quality by releasing oxygen into the atmosphere.
Provide homes to hundreds of species.
Help climate change by absorbing greenhouse gases.
RECYCLING
To conserve raw materials and to protect natural habitats for the future. We pushed for the use of Non-black polypropylene plastic pots (Usually marked with PP, 5 and the recycle symbol) which can now be placed in your green mixed recycling wheelie bins.
PEAT FREE PRODUCTS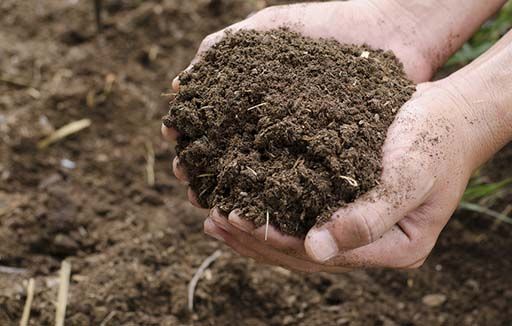 We have been industry leaders in pushing Peat Free products.
Saves peat rich environments and habitats.
Reduces carbon footprint.
THE NATURAL WORLD
Plant flowers that provide nectar for bees, butterflies and other insects.
Grow a variety of trees and shrubs to provide food and shelter.
Scatter wildflower seeds to create meadowland.
SOLAR PANELS
We have installed a large solar panel farm on most of the garden centre roof areas.
Produces green energy.
Reduced our carbon footprint.
SAVING WATER
Our onsite reservoir has been helping reduce our impact on the environment since we built it many years ago. All rain and run off water from throughout the Centre is collected in the reservoir. Water in the reservoir is filtered and re-used for watering the plants on our growing nurseries and plant area.
Recycled 2500 litres of water
Onsite Reservoir
Reduces our impact on the environment
Please help by using water butts at home
Plus much more
| | |
| --- | --- |
| Wrapping Paper | Certain types of wrapping paper are very difficult to recycle & of course any that have glitter run the risk of micro plastics and contaminating water. Our range is fully recyclable. We are also promoting the use of re-usable gift wrap. |
| Cards | Where possible we sell cards with no cellophane sleeves & the boxed cards have fully recyclable packaging. |
| Crackers | We have purchased crackers that contain no cheap / one use / disposable toys. We have also made sure the packaging is fully recyclable. I'm afraid they may be slightly more expensive, but at least they aren't as harmful to the environment. |
| Butchery Trays | We recently moved all of our food trays in the Butchery over to a fully recyclable poly propylene. Please wash before adding to you dry mixed recycling bin. |
THE FRUIT SHACK
The Fruit Shack is the brainchild of husband and wife team Paul & Judith Groves, who have been in the fruit, vegetable, and flower trade for many years. They realised the public were missing a traditional fruit & veg shop, one that sells produce mostly loose, where you can pick what you want.
The Fruit Shack opened in March 2019 at St Peters Garden Centre in Worcester, and immediately caught the community's attention with its rustic surroundings and beachy feel. Created to provide a pleasant and fun shopping experience.
OUR PLANT NURSERY
We are one of the few garden centres to still operate its own plant nursery as it benefits the local environment and massively reduces our carbon footprint. As more and more of our competitors choose profit over substance we believe that "home grown" is key to the future of British garden centres and as such over 70% of our plant stock is grown in our very own soil, using only the best reduced peat compost.
Home Grown Plants
We Have The Most Dedicated Nursery Team
Constant Care to Our Plants
Great nursery manager – Mark Reddall
Low Peat Content Compost Used.